So what is the big deal about Jin Jun Mei?
The Great Taste Awards are a blind tasted food award based in the UK.
Yep, so my teas are up against all the big names in the UK tea industry!
In 2020, out of 14k entries only 208 were awarded 3 stars. And of these 208, Jin Jun Mei received the only 3 star award outside of London for loose leaf tea, and the only 3 star award in the North East Scotland for any entry that year.
Why is Jin Jun Mei so special?
Well, our producer only creates a small amount of this initial pluck of these fine leaves. We are the only company in the UK who receives this first pick, which is reserved for us every year before harvest.
She also only harvests the specific amount the pre order demands, as it is an early picking of these leaves.
The picking is done by hand to ensure the best leaves are chosen by skilled workers. In fact this small pluck is harvested by family members, to ensure the highest quality and finest picking. Their attention to detail shines through in the cup.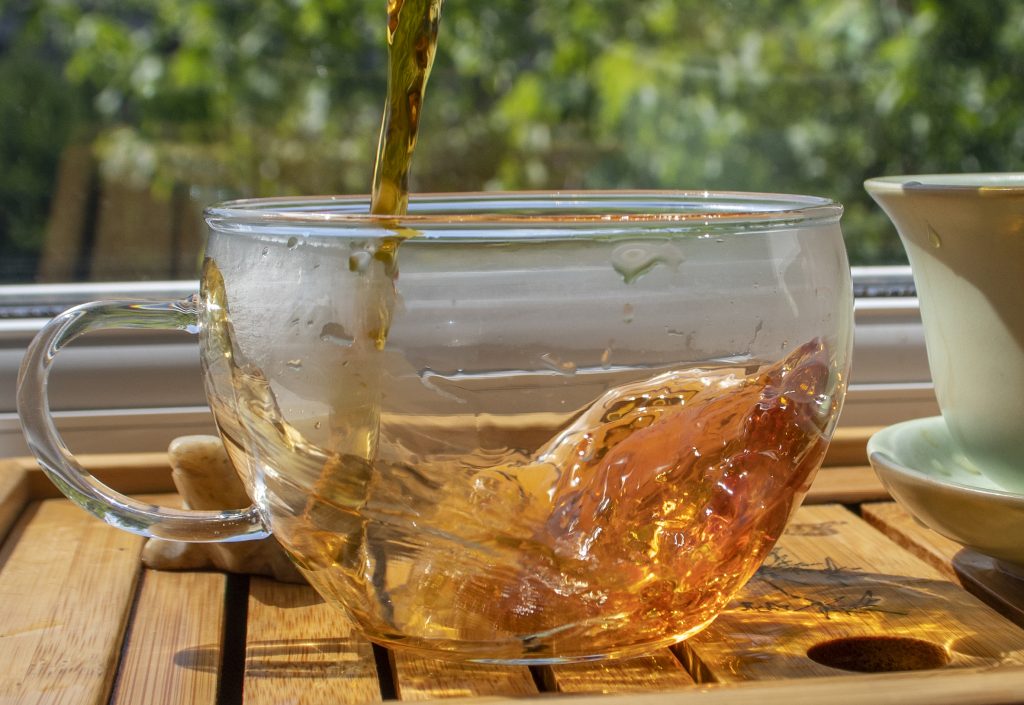 It is all very well to say that the Great Taste Judges loved it, but what about customers?
Well, once you try it you will understand 😉
It is what I tend to refer to as a 'wow' tea, one that makes people exclaim 'wow' when they taste it.
Jin Jun Mei has been described as a rich tea biscuit in tea form.
Likened to the taste of the inside of malteasers.
The delicious honey notes leave people thinking that it's been sweetened with honey!
But I will leave you with a few words about this tea from Mr Jeffels.
"You can tell a lot about your guests by their reaction to Jin Jun Mei. If they're completely amazed that it's flavours are totally natural, they're open minded and no doubt love going on the kind of taste adventures that Jun Jin Mei takes you on.
If they merely say, 'but, it doesn't taste like proper breakfast tea'. Don't bother making decent tea for them ever again.
You can try analysing all the flavours in there, but it's far better just to enjoy. It'd be like trying to define what makes a mountain hare in winter such a delightful sight – just savour and enjoy it quietly.
Unlike the mountain hare, this experience (of Jin Jun Mei) is available every time you boil a kettle.
But if you really do need to know what sort of flavours you'll experience in a cup of Jin Jun Mei, then read Donna's tasting notes in the website shop.
For maximum intensity try it as a cold fizzy infusion (4g/500ml naturally carbonated water, left in the fridge for up to 72 hrs)"